About Sayun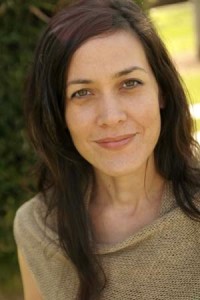 As a Licensed Marriage and Family Therapist (MFC 48357) in Pasadena and Certified EMDR therapist, I specialize in holistic psychotherapy for individuals and couples. Prior to working in private practice, I provided therapy to adults, families and at-risk youth in agencies, public schools, women's shelters, and community-based settings.
My interest in psychology and human behavior evolved from growing up in and being from both eastern and western cultures and a desire to make meaning from contradiction, multiplicity, trauma and loss. I was born a U.S. citizen in Vietnam during the Vietnam War to a New Englander father and an indigenous Taiwanese mother. I was raised in Southeast Asia, the Middle East, and the United States as a "third culture kid", and became fluent in Mandarin Chinese as an adult while living in and out of China for a decade. My diverse life experiences inform my ability to embrace complexity and the challenges inherent in change, as well as respond with sensitivity to painful dynamics within individual, family, and cultural systems.
In addition to my formal training in counseling psychology and somatic studies, I am a certified yoga instructor, certified infant massage instructor, reiki practitioner, bodyworker, and a long-time practitioner of Vipassana and Shambhala meditation. I am deeply committed to my professional development and attend workshops and trainings ongoingly. My research focuses on the intersection where neuroscience, mindfulness and compassion meet when working with relationship stress, trauma recovery, anxiety, depression, shame, grief and the transgenerational transmission of trauma.

CREDENTIALS
Education
John F. Kennedy University, Counseling (Somatic/Transpersonal) Psychology, M.A.
Johns Hopkins University, Freeman Fellowship for one year graduate study in China
University of Virginia, East Asian Studies, B.A.
Post-graduate Trainings
Certified in EMDR | Attachment-focused EMDR with Laurel Parnell, PhD
Sensorimotor Psychotherapy Developmental Trauma Training with Pat Ogden, PhD
Emotionally Focused Therapy for Couples (EFT) with Sue Johnson, PhD
Internal Family Systems (IFS) with Mariel Pastor and Mary Kruger
Psychobiological Approach to Couples Therapy (PACT) with Stan Tatkin, PhD
Certificate in Maternal Mental Health from Postpartum Support International (PSI)
Tension, Trauma and Stress Releasing Exercises (TRE)
Mindfulness-Based Stress Reduction (MBSR) with Trudy Goodman, PhD
Trauma Resiliency Model (TRM)
Voice Dialogue with Judith Tamar Stone
 Professional Affiliations
Sensorimotor Psychotherapy Institute
EMDR International Association (EMDRIA)
International Centre for Excellence in Emotionally Focused Couples Therapy (ICEEFT)
California Association of Marriage and Family Therapists (CAMFT)