Couples Counseling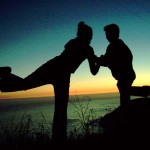 Are you and your partner struggling to connect? Do past injuries feel impossible to resolve? Are you avoiding conflict or arguing more frequently, and questioning at times whether or not to stay together? Or do you and your partner have a strong, loving bond and simply want to fine-tune a few areas of disagreement?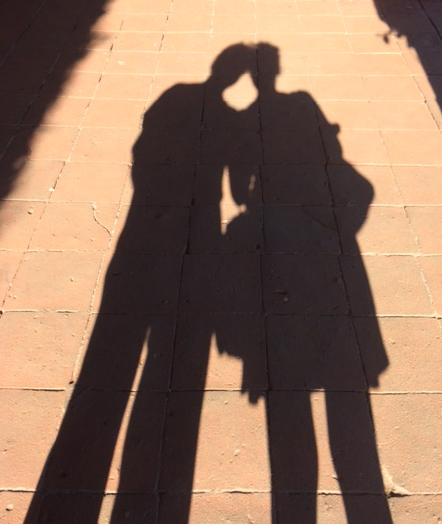 If you feel your relationship has reached any of these points, it may be helpful to have third-party support. Seeking couples therapy doesn't mean that a relationship is beyond healing and repair. Instead, couples therapy can be powerful way to gain new understanding of each other's differences, strengthen communication and restore intimacy.
Exploring Differences  One of the most valuable paths to understanding recurring conflict is exploring how your individual histories, unhealed wounds, and underlying vulnerabilities influence your reactive behaviors (defensiveness or withdrawal). When relevant, it may be helpful to also consider and explore cross-cultural differences. I will help you both gain greater awareness and understanding of each other's underlying feelings and attachment needs so that you can learn how to communicate with less fear and reactivity. 

Strengthening Communication I offer a safe, warm, and neutral environment for you both to freely express yourselves so you feel equally heard. We will discover together the underlying negative patterns that hijack your relationship and can create terrifying moments of disconnection. As we work on communication, you will move away from attack and defend, towards listening and understanding. With more constructive ways of communicating thoughts and feelings, you both will be better equipped to identify and step out of what in Emotionally Focused Couples Therapy (EFT) are called your "demon dialogues." As a result, the relationship will become a safer, more secure place to talk and experience deeper trust and closeness.
Restoring Intimacy and Forming a Secure Connection Relationships are a source of both profound joy and pain. It is common to feel distant from one another after repeatedly experiencing distress in the relationship. Lack of affection, decreased sexual intimacy and avoidance are the direct result of deeper issues. I can help partners find ways to repair past hurts, deepen intimacy and work through disagreements while still staying connected and curious about each other's experience.
I completed advanced training and supervision in Emotionally Focused Couples Therapy (EFT) in Pasadena, and am an advanced EFT couples therapist. Research studies find that 70-75% of couples move from distress to recovery with EFT, and approximately 90% respond with significant improvements. My approach to couple therapy is also based on Stan Tatkin's Psychobiological Approach to Couples Therapy (PACT), and Hakomi Experiential Couples Therapy.
If you are interested in signing up for an upcoming 2 day-intensive Hold Me Tight couples retreat, and have questions about the process, please let me know. I have assisted a Hold me Tight couples retreat and can explain a bit about the process.
"You don't need another human being to make your life complete, but let's be honest. Having your wounds kissed by someone who doesn't see them as disasters in your soul, but cracks to put their love into, is the most calming thing in this world."
Emery Allen