Body/Mind Psychotherapy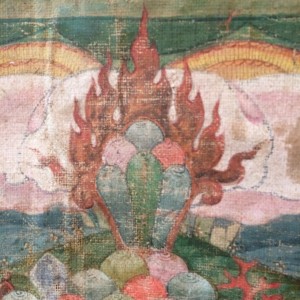 Body-oriented somatic psychotherapy integrates traditional talk therapy with somatic (body-centered), mindfulness-based approaches. Modalities like IFS, Focusing, Hakomi, Yoga, EMDR, and Sensorimotor Psychotherapy, work to resolve depression, anxiety and trauma, as well as access deeper body wisdom and self-compassion. Because  communication is 90% non-verbal…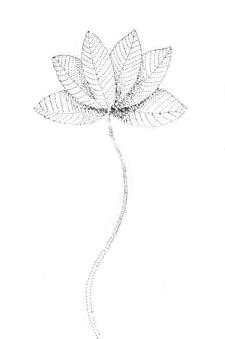 The focus of the process remains on your internal experience, or "felt sense", in order to tap the inherent truth that resides within you. In somatic (body-centered) psychotherapy we mindfully track our felt sensations in breath work, movement, and slowing down to develop a greater understanding and appreciation of how we have organized ourselves around certain beliefs and habits.
Why emphasize the body? We carry our entire history and the present moment in the body. Our bodies are a gateway to our unconscious feelings and emotions. Our bodies are the signatures of who we are as expressed through movement patterns, gesture, voice, and facial expressions. It is through somatic (body) awareness that we experience transformation, as change can only happen in the present moment.
Somatic psychotherapy honors the connection between body, mind, and spirit. Most of us live a certain distance from our bodies. Through body-oriented psychotherapy, we begin to bridge the gap between our body and mind, feel more integrated, and come to understand how we organize and regulate ourselves in our different relationship environments. Working experientially with mindfulness and a Rogerian-based dialogue process  we are able to cut through the mind's defenses, and arrive at layers of meaning and associations in a non-linear way.
Through embodied awareness, we can unlock holding patterns and rigid beliefs which no longer serve us and create more choices for ourselves. We also have an opportunity to develop greater presence, openness and curiosity toward ourselves and the world around us.
If you have felt stuck in traditional talk therapy, then body-oriented psychotherapy may be helpful in facilitating insight and change. I have extensive training and experience working as a depth-oriented, somatic psychotherapist. My interest in body-mind connection stemmed from practicing Bijar yoga in 2000 while working in Hong Kong. I earned a master's degree in Somatic Psychology from John F. Kennedy University in the San Francisco Bay Area. In order to have a more comprehensive understanding of body processes I trained in bodywork and energywork through the World School of Massage and Healing Arts in San Francisco and the Old Medicine Hospital in Chiang Mai, Thailand. During my  graduate studies at JFK University, I immersed myself in Hakomi, Sensorimotor Psychotherapy, and Voice Dialogue parts work, and was introduced to number of other body-oriented modalities, such as Focusing, Integrative Body Psychotherapy (IBP), Bodynamics, Rubenfeld Synergy Method and Arnold Mindell's Jungian influenced Process Work. I believe strongly in personal growth and professional development and regularly attend trainings and workshops. Currently, I am training in Internal Family Systems Therapy (IFS), and assist Sensorimotor Psychotherapy trauma trainings in Los Angeles.

"There is more wisdom in your body than in your deepest philosophies."

Friedrich Nietzche